Reading Time:
3
minutes
ABBC Coin up by 64% in one day, what is the reason for that?
ABBC Coin, popularly known as Alibaba Coin, is a cryptocurrency that is slowly becoming popular in the crypto space. The ABBC technology is designed to effectively boost distribution, finance, shopping, and security with the help of blockchain.
The technology was initially launched as an internal platform to help with the development of facial recognition technology and payment solution to be used for cryptocurrency trading activities.
Let us now look at the possible reasons behind its recent surge in price
The primary reason that could be behind the recent spike in price might be the implementation of their Facial Recognition Blockchain Payment System in 20 shopping malls. A look at the company's roadmap shows that the ABBC payment solution was launched in December 2018, while its implementation in 20 shopping malls was stated to take place in the first quarter of 2019. The objective has now been marked as completed by the developers.
This latest development is a massive success for the company as customers can be allowed to make payment using facial recognition technology in some shopping malls. The team is yet to issue an announcement on the shopping malls, but since it has been marked, then an announcement might follow very soon.
The rally by ABBC Coin started a few days ago and is now ranked as the 24th largest cryptocurrency in terms of market cap. The biggest news for ABBC came last month when a United States federal court turned down Alibaba Group Holdings Ltd.'s lawsuit filed against them. Alibaba had sought to stop Alibabacoin Foundation from using the name, but the US-based court claimed that the evidence presented was not enough to prove that Alibabacoin would do any damage to the Alibaba brand.
On February 20th, a cryptocurrency exchange, CoinBene announced that it would be giving away 500,000 ABBC coins to users on their platform. The cryptocurrency was previously ranked 66 on CoinMarketCap but has embarked on a Bull Run to currently occupy the 24th spot.
500000 ABBC Give Away on CoinBene Now https://t.co/Tb1OpPak5I

— CoinBene Global (@CoinBene) February 20, 2019
Partnerships
At the moment, the significant partnerships by ABBC Foundation are with crypto exchanges including; CoinBene, BitForex, TopBTC, Coinsuper, idax, Sistemkoin, RIGHTBTC, Exrates, and many more.
Upcoming updates
The implementation of ABBC payment solutions in 20 shopping malls is the company's first objective this year. In the second quarter of 2019, ABBC Foundation is planning to launch the ABBC Exchange Site Launch (ABX). The company is also aiming to be amongst the top 20 cryptocurrencies by market cap in the last quarter of 2019. It is currently occupying the 24th position on CoinMarketCap, and if it continues its recent price surge, it might achieve its goal faster than anticipated.
Today's superior growth is #ABBC,up 41.81% during 24 hours before🔥🔥🔥@abbcfoundation #crypto #blockchain #CoinBene pic.twitter.com/7SqLg1EERq

— CoinBene Global (@CoinBene) March 7, 2019
Some Technical Analysis
Analysing the 1D chart below, we can locate possible resistances around 0.00014, 0.00020 and 0.00024 BTC. The possible supports can be located at 0.00010 and 0.000065 BTC.
Another important element is the possible bearish divergence forming between the 28th of February and 7th of March. As we can notice, the price keeps increasing but the RSI seems going in the opposite direction. Therefore we advise being careful in a possible entry at this level, and as usual, this is not financial advice.
---
We'd love to hear your views on that, please share your opinion using the comment section below.
Please take also a moment to complete our online survey, it will be just a few minutes for you, but for us, it will mean a lot and will help us to adjust and make better articles for our readers.
Click Here to access the online survey
We are coming out with one daily news every day of the week for our loyal followers, so don't forget to follow us on our social media channels like Twitter, Facebook and Reddit.We also have a Telegram channel where we post our daily articles.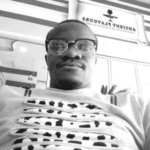 Hassan is a cryptocurrency and stock market writer and enthusiast. The financial world has become his primary interest, with movies and books being some of his favourite pastime activities. He is an investor in many blockchain projects including Bitcoin, Stellar Lumens, Cardano, VeChain, Gifto, and Cindicator. Hassan also writes for important outlets like Blokt.com