Reading Time:
3
minutes
---
The latest Bitcoin CBOE futures expired on Wednesday, but its impact on the price of the leading cryptocurrency seemed to have dwindled over the past few months.
Correlation between BTC price and futures expiration.
On Wednesday, March 12, 2019, the latest round of CBOE XBT (XBTH19) futures expired, but the price of BTC didn't make significant movement. The CBOE futures are cash-settled contract working with Gemini's auction price for the leading cryptocurrency, and it is denominated in US Dollars.
The CBOE futures contract are usually settled on an agreed date depending on the contractual terms. All CBOE contracts must be traded or resolved before the agreed time. In the past, a general dip in the trading volume of futures is experienced when the expiration date gets closer, with volatility increasing during that period.
The CBOE futures expiration had affected the price of Bitcoin. A look at Bitcoin's price pattern the first time the futures expired saw the price of BTC plummet before the event but went up slightly afterward.
On October 17, 2018, the BTC price declined 9.6% from $6,897 to $6,242 during the next 15 days after the expiration period.
The same happened on November 14th, with the BTC price dropping 49.7% from $6,359 to $5,790. 
However, the expiration that occurred on December 19, 2018, saw the price rise 32.4% from $3,215 to $4.299 around that period of time (15th-20th).
In this recent CBOE contract expiration, the BTC price has somewhat stagnated. Bitcoin was trading at $3,824 on March 12 and maintained that price range ($3,843). This price movement pattern was also experienced in the CBOE contract futures expiration of February (GT19), with the BTC price stagnating around the $3,550 mark during that period.
Usually, the Bitcoin price volatility increases during contract expiration period, but that has not happened over the past two months. This might not be a surprise, because a report published by Cindicator last year suggested that the correlation between BTC price and futures expiration dates is becoming irrelevant. The researchers argued that the CBOE futures have a lower volume compared to the spot market and are therefore insufficient catalysts to predict BTC price.
Cindicator's head of Analytics, Simon Keusen, stated that there is no correlating rule between futures expiration dates and Bitcoin price. He pointed out that "Looking at past movements of Bitcoin's price, we can see that there is no golden rule for trading based on futures expiration dates. Overall market trends can influence Bitcoin prices in a much stronger way."
Steve Sosnick, the chief options strategist at Interactive Brokers Group Inc., admitted that there is no direct relationship between the contract futures and BTC price. However, some people have shorted BTC during those periods and have made money in the process.
At the moment, some cryptocurrency experts believe that there is no direct correlation between the CBOE futures contract expiration and the price of BTC, with some suggesting that the contract futures relevance will continue to reduce.
---
Please Remember
We'd love to hear your views on that, please share your opinion using the comment section below.
Please take also a moment to complete our online survey, it will be just a few minutes for you, but for us, it will mean a lot and will help us to adjust and make better articles for our readers.
Click Here to access the online survey
We are coming out with one daily news every day of the week for our loyal followers, so don't forget to follow us on our social media channels like Twitter, Facebook and Reddit.We also have a Telegram channel where we post our daily articles.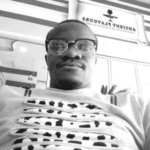 Hassan is a cryptocurrency and stock market writer and enthusiast. The financial world has become his primary interest, with movies and books being some of his favourite pastime activities. He is an investor in many blockchain projects including Bitcoin, Stellar Lumens, Cardano, VeChain, Gifto, and Cindicator. Hassan also writes for important outlets like Blokt.com