Reading Time:
3
minutes
---
Brave Browser is gaining popularity amongst cryptocurrency and privacy enthusiasts due to the features it offers to the users. It is slowly reaching Google Chrome and is shaping to become a significant competitor to Google's native browser.
Interest in Brave is growing
Brave, a privacy-focused browser is gaining a lot of interest from the cryptocurrency world and lovers of privacy. The browser which uses the Basic Attention Token (BAT) as its native cryptocurrency is experiencing more download on the Google Play store.
According to data from Google Trends, interest in Brave has surged significantly over the past twelve months. On May 13, 2018, interest in the browser stood at 38. However, this figure has been on the rise since then and is now stands at 95.
The interest accumulated over time is a significant one, with Puerto Rico, Netherlands, Slovenia, Portugal, and Sweden the countries recording the highest percentage of interested users. The rising interest was also registered on Google Play, Google's official Android store.
Data compiled by AppBrain shows that Brave was gaining more interest from Android mobile phone users. The browser occupied the second place on the store behind Firefox last month before eventually losing its position to Chrome earlier this month. In addition to that, the browser has already recorded over 10 million downloads, with most of the users rating it satisfactorily. Brave is expected to continue on its upward trajectory as data shows that it is recording 1 million downloads every month.
BAT reward tokens a major incentive for growth
Brave, a browser that is focused on protecting the privacy of users has been operating differently from browsers like Chrome, Firefox, and others. It has recorded significant developments over the past few months.
In December 2018, Brave was chosen to become the default browser on a phone from major smartphone manufacturer HTC. The browser is also expected to be pre-installed on the Exodus 1, a blockchain-based phone by HTC.
Earlier this year, Brave partnered with news website Cheddar to allow its users to enjoy three months of free premium content. Then last month, the development team announced that users could opt into their ads program.
Brave launched the first advertising platform based on privacy, will see users receive a large chunk of the company's ad revenue when they use the browser. Brave will set aside 70 percent of its ad revenue for its browser users who will be paid using the Basic Attention Token.
The upgrade is designed in such a way that a user's earned BAT would be donated to their most visited websites at the end of the month. The token can also be exchanged for rewards such as hotel rooms and restaurant vouchers.
The ads on the browser are from Brave's partners including eToro, ConsenSys, Vice, Home Chef, Ternio BlockCard, and MyCrypto. The developers are also looking to allow publishers to run ads when their site is viewed on Brave, with the revenue to be split between the company, the publishers, and the users.
Brave already has over 10 million downloads on Google Play Store alone, and it is expected to continue rising. The privacy features of the browser and the token rewards offered to users are some of the characteristics that make it an appealing app for cryptocurrency enthusiasts.
Please Remember
We'd love to hear your views on that, please share your opinion using the comment section below.
Please take also a moment to complete our online survey, it will be just a few minutes for you, but for us, it will mean a lot and will help us to adjust and make better articles for our readers.
Click Here to access the online survey
We are coming out with one daily news every day of the week for our loyal followers, so don't forget to follow us on our social media channels like Twitter, Facebook and Reddit.We also have a Telegram channel where we post our daily articles.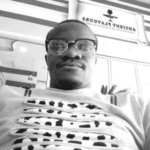 Hassan is a cryptocurrency and stock market writer and enthusiast. The financial world has become his primary interest, with movies and books being some of his favourite pastime activities. He is an investor in many blockchain projects including Bitcoin, Stellar Lumens, Cardano, VeChain, Gifto, and Cindicator. Hassan also writes for important outlets like Blokt.com