Reading Time:
3
minutes
---
Deloitte revealed at the VeChain Summit 2019 that it would be migrating its clients and its financial services to VeChain. The company has now made right on that promise, dumping Ethereum in the process.
---
Deloitte Leaves Ethereum For VeChain
Big Four service company, Deloitte has migrated from Ethereum and now operates with VeChain. The company made the move to VeChain Thor blockchain after making the promises a few weeks ago. The move has been great for VeChain so far as the blockchain recorded more transactions than Bitcoin for the first time on Saturday. VeChain processed 396,000 transactions on Saturday, a figure that is higher than the 359,000 processed by the Bitcoin network.
Deloitte executive Cillian Leonowicz confirmed the activity in a LinkedIn post, revealing that the company managed to execute over 20 smart contract transactions per second on the VeChain Thor blockchain.
He added that this latest development is a massive achievement for the Deloitte's EMEA Blockchain Lab, VeChain, and the DNV GL platform. VeChain's Reddit community expressed excitement regarding Deloitte's progress and hope that more big companies will make use of the VeChain Thor blockchain to carry out transactions due to the benefit it would offer to them.
VeChain prides itself as an enterprise-ready solution and is getting recognition from some big brands across the globe.
---
VeChain Introduces HSM Based Key Escrow Turnkey Solution
VeChain published a blog post on May 2, where it introduced the HSM Based Key Escrow Turnkey Solution. This product was launched at the recently concluded 2019 VeChain Summit. This latest approach to key escrow combines software and hardware to improve transaction efficiency and exceed the security needs of enterprises.
According to the developers, this solution is available for independent use. Once VeChain gives authorization, enterprises and developers can create their key escrow services using the HSM Based Key Escrow Turnkey Solution as this would allow them to serve their customers better.
The HSM Based Key Escrow Turnkey Solution is suitable for blockchain applications with its excellent secure storage capability to help prevent data leaks.
---
VeKey Based Threshold Signature Turnkey Solution Now Available
The VeChain development team also launched its VeKey Based Threshold Signature Turnkey Solution. This solution would help enterprises boost their internal risk control while also reducing the possibility of SPOF happening.
The VeKey solution is designed for the VeChain ecosystem members and developers who wish to provide secure private key management services. The solution combines both software and hardware with the aim of supporting the management of digital assets by enterprises.
With the high level of security measures put in place by VeChain, this solution ensures that private keys remain secure and allows them to identify the private key holders securely.
---
Please Remember
We'd love to hear your views on that, please share your opinion using the comment section below.
Please take also a moment to complete our online survey, it will be just a few minutes for you, but for us, it will mean a lot and will help us to adjust and make better articles for our readers.
Click Here to access the online survey
We are coming out with one daily news every day of the week for our loyal followers, so don't forget to follow us on our social media channels like Twitter, Facebook and Reddit. We also have a Telegram channel where we post our daily articles.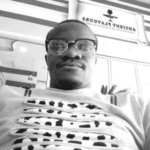 Hassan is a cryptocurrency and stock market writer and enthusiast. The financial world has become his primary interest, with movies and books being some of his favourite pastime activities. He is an investor in many blockchain projects including Bitcoin, Stellar Lumens, Cardano, VeChain, Gifto, and Cindicator. Hassan also writes for important outlets like Blokt.com