Reading Time:
4
minutes
---
Enjin announced on Thursday, April 17, that it has partnered with FIO with the aim of increasing usability of blockchain gaming. The blockchain project also made some changes to its EnjinX platform which now supports blockchain assets.
---
Enjin And FIO Collaborate To Boost Blockchain Game Usage
The partnership between Enjin and the Foundation for Interwallet Operability is aimed at helping blockchain gaming gain mainstream adoption while also improving the usability of the technology.
According to a blog post by Enjin, the company is joining the Foundation for Interwallet Operability (FIO) and integrating the FIO Protocol with the Enjin Wallet. This move will allow them to boost their seamless, intuitive user experience.
FIO is currently working on its FIO Protocol, which is a decentralized open-source blockchain protocol that will help increase user efficiency for wallets, exchanges, and dApps using the protocol.
The partnership with FIO will enable Enjin users to have an easier time when navigating the wallet and transferring tokens between wallets, players, and the Enjin Blockchain Gaming Multiverse. The FIO Protocol is designed as decentralized, open-source service layer which eliminates the risk, complexity, and inconvenience involved in sending cryptocurrencies amongst users.
With the help of the FIO protocol, it will become easier for crypto enthusiasts to send and receive cryptos from any blockchain on any cryptocurrency exchange or wallet. The errors involved in the process will also be eliminated by the protocol.
For Enjin, the integration of FIO Protocol will help boost usability features such as easy refunding process, allowing subscription payment models, secure routing of multisig requests, cross-wallet data visibility, and others.
---
Blockchain Asset Support Now Available On EnjinX
Enjin revealed last week that blockchain assets such as ERC-1155 tokens are now public, transparent, and freely browsable on EnjinX. This latest development will provide a universal collection of next-gen Ethereum blockchain assets on the EnjinX app.
EnjinX is a modern responsive web app that is fast and allows users to explore the blockchain data available on Ethereum, and ERC20 tokens. With the EnjinX blockchain asset support now live, users can search, browse, and verify the ERC-1155 assets and transactions available.
In their blog post, Enjin stated that immutable transparency has always been a vital characteristic of the blockchain. However, it is of no benefit to users if they cannot access information quickly. The EnjinX platform while being transparent allows users to access information without going through much stress.
---
Binance Chain Support Coming To Enjin Wallet
Enjin's development team that it will soon be supporting the Binance Chain coming up soon. Though no further information was provided, the group said the Binance Chain support is coming soon to the Enjin Wallet. The Binance Chain mainnet event is set to take place on April 23, and Enjin could reveal more information before then.
These latest developments have seen Enjin embark on a mini Bull Run over the past few days. Enjin Coin (ENJ) is currently up by 16.8 percent against the US Dollars over the past 24 hours, while it is also recording impressive gains against Bitcoin and Ethereum.
---
Enjin Coin (ENJ) Technical Analysis
From the chart below we can extrapolate the current price trend via different indicators: Fibonacci, RSI and some trend lines. The last green candle has broken the 0.236 Fibonacci level, which will be positive if the price will close above it; on the RSI we don't see any divergence and the trendline was crossed. The last thing we can notice is that the price on the chart has formed a channel, which lines can be used as indicators during future price movements; mind breakouts on the upside and downside.
Please Remember
We'd love to hear your views on that, please share your opinion using the comment section below.
Please take also a moment to complete our online survey, it will be just a few minutes for you, but for us, it will mean a lot and will help us to adjust and make better articles for our readers.
Click Here to access the online survey
We are coming out with one daily news every day of the week for our loyal followers, so don't forget to follow us on our social media channels like Twitter, Facebook and Reddit.We also have a Telegram channel where we post our daily articles.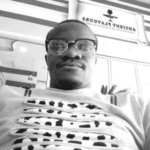 Hassan is a cryptocurrency and stock market writer and enthusiast. The financial world has become his primary interest, with movies and books being some of his favourite pastime activities. He is an investor in many blockchain projects including Bitcoin, Stellar Lumens, Cardano, VeChain, Gifto, and Cindicator. Hassan also writes for important outlets like Blokt.com