Reading Time:
3
minutes
---
Block.one, the team behind EOS cryptocurrency and its EOSIO platform have been working on some software upgrades that would enhance security and usability features on the network. The team also launched the EOSIO Lab, a place dedicated for innovation earlier this month.
---
A Release Candidate For Enhanced Security & Usability Features Now Available
The EOS development team announced a few hours ago that it has made available a release candidate for EOSIO that would help boost security and usability features. According to the blog post, when the release is promoted to stable, the team would introduce foundational mechanisms to improve the activation of the consensus protocol upgrade.
These mechanisms, when implemented, will enable a two-thirds majority of active block producers on the EOS network to approve individual features of the consensus protocol upgrade to modify the protocol rules.
According to the company, the upgrade would implement ten significant updates on the EOSIO platform, which would affect mostly developers. It would also have some effects on the users of the platform.
---
EOSIO Labs Looking to Replace Password With Private Keys
Earlier this month, Block.one introduced the EOSIO Lab initiative, a place dedicated to innovation that would affect the EOS ecosystem. The team revealed on April 16 that it had started work regarding the future of blockchain technologies built on the EOS network.
Their first work would be based on the future of private key management and its implications on security and critical control. While there is no software at the moment, the team is putting together theories that would allow them to develop software to replace passwords with private keys.
Instead of regular passwords or other forms of identification like the 2FA, Block.one aims to use a method called "Pass Manager." For users on their platform, a pass will stand for a tangible and straightforward method of proving possession of a credential. The Pass Manager is a passwordless paradigm for registration, authentication, and authorization use cases.
While the team is yet to decide how the Pass Manager would be implemented, they are confident it would boost security while also making it easier for people to access the EOS platform.
---
EOS Introduces The Ricardian Contract Release
On April 11, Block.one announced the Ricardian Contract Releases. This latest development contains two features; the Ricardian Contract Specification the Ricardian Template Toolkit. The Contract Specification defines a template language based on JSON, making it possible for developers to utilize it to cultivate understanding for their users.
The second feature, which is the Ricardian Template Toolkit, can be used by Authenticator developers to consistently render Ricardian Contracts and by Smart Contract developers as an authoring and testing tool.
---
Please Remember
We'd love to hear your views on that, please share your opinion using the comment section below.
Please take also a moment to complete our online survey, it will be just a few minutes for you, but for us, it will mean a lot and will help us to adjust and make better articles for our readers.
Click Here to access the online survey
We are coming out with one daily news every day of the week for our loyal followers, so don't forget to follow us on our social media channels like Twitter, Facebook and Reddit.We also have a Telegram channel where we post our daily articles.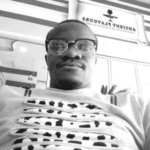 Hassan is a cryptocurrency and stock market writer and enthusiast. The financial world has become his primary interest, with movies and books being some of his favourite pastime activities. He is an investor in many blockchain projects including Bitcoin, Stellar Lumens, Cardano, VeChain, Gifto, and Cindicator. Hassan also writes for important outlets like Blokt.com