Reading Time:
3
minutes
First Ethereum ETP Goes Live on Swiss Stock Exchange
A Swiss-based stock exchange operator has set a record by becoming the first platform to launch an Ethereum exchange-traded product (ETP). This latest information was contained in a blog post by SIX stock exchange yesterday, March 5, which also marked the first trading day for the product.
ETH ETP backed by Amun AG
According to the official announcement, the Ethereum product is currently supported by Amun AG, a cryptocurrency startup in Zug, Switzerland. The ETP is now live and trading under the ticker of Amun Ethereum ETP (AETH). SIX further revealed that the market services for AETH would be provided by Flow Traders B.V., a specialized ETP liquidity provider.
In November 2018, Amun received a license from Switzerland authorities allowing them to offer new cryptocurrency ETPs. Back then, Amun stated that the ETPs they would provide would be based on the collection of the five most liquid digital currencies, Bitcoin, Ethereum, XRP, Litecoin, and Bitcoin Cash.
Amun has now delivered one of its products by launching the ETH ETP, with the company claiming that they have now introduced the first listed crypto index product in the world by starting the Amun Crypto Basket Index ETP (HODL). This new index is also traded on SIX, and Flow Traders are tasked with providing liquidity for the product.
Amun's HODL basket is made up of the five leading digital currencies. At the moment, the basket is comprised of BTC (49.39%), XRP (27.2%), ETH (16.58%), LTC (3.87%), and BCH (2.96%). The Amun HODL index has so far gained 1,113% since it was launched in November 2018. The impressive gains started on the first day of trading when the index garnered over $400,000 worth of trade.
Amun is focusing on ETPs as a way to bring in more institutional investors to the cryptocurrency market. Amun's CEO Hany Rashwan said that the Amun ETP would make it easier for institutional investors to gain exposure to cryptocurrencies. It will also give retail investors access to exchange-traded products since crypto exchanges cannot offer them due to local regulations.
SIX's New Exchange will Integrate Distributed Ledger Technology
Last month, SIX exchange announced that it would launch a new exchange backed by blockchain technology in the second half of the year.
According to SIX chairman Romeo Lacher, the new platform would be called the SIX Digital Exchange (SDX), and it is expected to start working parallel to their legacy exchange platform. Implementing the blockchain technology on SDX, transactions carried out on the platform would need only a single step and usually takes less than one second to accomplish. The legacy exchange meanwhile requires three phases, and the transactions typically take several days to complete.
SIX is going big on cryptocurrency and blockchain technology, with Lacher further revealing that they are hoping to conduct a security token offering in the future.
Switzerland remains one of the leading crypto countries
Switzerland has been a popular destination for crypto and blockchain companies due to the crypto-friendly regulations put in place by the government. Switzerland is home to the Crypto Valley, the cryptocurrency equivalent of Silicon Valley. Several blockchain companies have moved their operations to the country, including the likes of Bitcoin ATM producer Lamassu.
---
We'd love to hear your views on that, please share your opinion using the comment section below.
Please take also a moment to complete our online survey, it will be just a few minutes for you, but for us, it will mean a lot and will help us to adjust and make better articles for our readers.
Click Here to access the online survey
We are coming out with one daily news every day of the week for our loyal followers, so don't forget to follow us on our social media channels like Twitter, Facebook and Reddit.We also have a Telegram channel where we post our daily articles.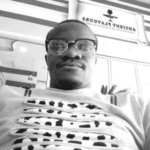 Hassan is a cryptocurrency and stock market writer and enthusiast. The financial world has become his primary interest, with movies and books being some of his favourite pastime activities. He is an investor in many blockchain projects including Bitcoin, Stellar Lumens, Cardano, VeChain, Gifto, and Cindicator. Hassan also writes for important outlets like Blokt.com