Reading Time:
3
minutes
---
ICON has partnered with the UN agency in charge of information and communication technologies to help spread the knowledge of blockchain technology to entrepreneurs and startups in the sector.
---
ICONLOOP And ITU To work On Smart Incubator Programme
ICONLOOP announced a partnership with ITU, the United Nations' specialized agency for information and communication technologies. According to the blog post a few hours ago, the partnership will see the two companies work to develop the ITU Smart Incubator Programme which would help provide support and educate some startups on blockchain-related technologies.
The Smart Incubator Programme by ITU was launched in September last year with the aim of supporting tech-oriented entrepreneurs and startups. The companies receive support in the early stages of development of technologies such as Artificial Intelligence (AI), Blockchain and Internet of Things (IoT). The agreement with ICONLOOP implies that it has now become ITU's knowledge partner in blockchain of the program.
ICONLOOP is committed to supporting the growth and expansion of tech-startups in developing countries across Africa. Their pilot project will focus on the areas of technical know-how, outreach and networking, and business development. The startups will have access to ICONLOOP's blockchain network to help them spread awareness and boost their opportunities for securing investments.
---
ICONLOOP Partners With SBI Savings Bank
Earlier this month, ICONLOOP partnered with SBI Savings Bank. The arrangement saw ICONLOOP integrate its blockchain tech to SBI Savings Bank's personal authentication service, with the service now made available to the public.
In their blog post, ICONLOOP revealed that "SBI Savings Bank's mobile smart banking application enables users to authenticate blockchain-based personal identification number (PIN) or fingerprints through 'SBI Simple Authentication.'
The new service will also allow users to log in and carry out transactions using a PIN or fingerprint without having to use public certificate, security card, or an OPT.
The two companies have been working since November last year to certify electronic documents while developing blockchain-based authentication services.
---
ICON's Blockchain Used By Seoul Citizens Hall
ICON's development team has been working on creating real-world adoption for its blockchain. On April 4, the team announced that their public blockchain was used by Seoul Citizens Hall to appoint 162 members to the 'Policy Communications Team.'
This latest development comes just two months after the Seoul Metropolitan Government used the ICON public blockchain to issue mobile letters of appointment to its Blockchain Governance Team. The team is focused on creating a broader application for its blockchain, and the community members are confident that ICON would play a crucial role in the South Korean economy in the coming years.
---
Interchain BTP Next On The Agenda
According to ICON's roadmap, the next milestone is the development of Interchain BTC. This would enable the use of dApps on heterogeneous blockchain. The milestone has six different developments to be completed, with the first one to allow dApps on heterogeneous chain to be used from ICON wallet, and vice versa
The other updates on this milestone include; Interchain PoC for ICON-Public Chain, Interchain service launch with business partner, Interchain SDK for public chain, Interchain SDK for private chain, and C-Rep features with BTP.
---
ICON Technical Analysis
From the chart below we can see ICON being stopped first at the 0.5 Fibonacci level and then at the 0.382 level. The price, at the moment, seems to have found support at the 0.236 level, around 7450/7500 Satoshis.
---
Please Remember
We'd love to hear your views on that, please share your opinion using the comment section below.
Please take also a moment to complete our online survey, it will be just a few minutes for you, but for us, it will mean a lot and will help us to adjust and make better articles for our readers.
Click Here to access the online survey
We are coming out with one daily news every day of the week for our loyal followers, so don't forget to follow us on our social media channels like Twitter, Facebook and Reddit.We also have a Telegram channel where we post our daily articles.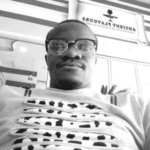 Hassan is a cryptocurrency and stock market writer and enthusiast. The financial world has become his primary interest, with movies and books being some of his favourite pastime activities. He is an investor in many blockchain projects including Bitcoin, Stellar Lumens, Cardano, VeChain, Gifto, and Cindicator. Hassan also writes for important outlets like Blokt.com