Reading Time:
2
minutes
---
NASDAQ, one of the largest stock market operators in the world has announced that it would be integrating Brave New Coin's XRP Liquid Index (XRPLX) on its platform. The product would be made available to traders starting today, May 1, 2019.
---
BNC's XRP Liquid Index now available on NASDAQ
Financial markets operator, NASDAQ has revealed that it would be listing Brave New Coin's XRP Liquid Index (XRPLX) on its platform. The product is set to provide a real-time spot or reference rate for the price of 1 XRP coin, with the price to be displayed in USD.
The index which will be made available today would be calculated using a system that has independently audited and compared to the fundamental IOSCO principles. According to their official blog post, the XRPLX is the newest addition to Brave New Coin's Liquid Indices Program which already has the BLX (Bitcoin Liquid Index), and the ELX (Ethereum Liquid Index). NASDAQ stated that it had calculated the XRPLX back to August 14, 2014.
Brave New Coin (BNC) in its official announcement revealed that it created the XRPLX to meet the cryptocurrency marketplace's requirement for a single, reliable and fair US Dollar price for the XRP crypto. The price of the cryptocurrency is obtained based on live real-world trading activity.
The XRP Liquid Index is created to give a market price at which liquidity could either enter or exit the cryptocurrency's position. The company believes that the XRPLX is perfect for settlement and spot pricing, with its API containing features like 30-second Intraday pricing, End-of-Day OHLCV, and Time & Volume-Weighted-Averages.
---
XRP becomes NASDAQ's third crypto listing
NASDAQ listing the XRPLX means that this would be its third cryptocurrency listing after adding indexes for both Bitcoin and Ethereum on its platform. According to BNC, the XRP index gets its data from cryptocurrency exchanges that have high liquidity and a large order book. To ensure that it provides the best result and quality indices, BNC claims that it reviews its constituent mix and index methodology once every three months
Brave New Coin stated that it has been tracking the cryptocurrency asset space and developing indices over the past five years. During this period, the company's policy is to focus on the accuracy of the information it provides and the integrity of its data. These actions have helped BNC create a robust platform that doesn't only conduct price discovery but also allows people to optimize value and manage risk.
NASDAQ is slowly venturing into the cryptocurrency space over the past few months. Asides listing three cryptocurrency indices, the stock market operator is also providing two benchmark indices which cover the leading 200 digital currencies by market cap.
While there are concerns regarding cryptocurrencies from institutional investors, NASDAQ slowly venturing into the sector is an indication that cryptos are going mainstream.
---
Please Remember
We'd love to hear your views on that, please share your opinion using the comment section below.
Please take also a moment to complete our online survey, it will be just a few minutes for you, but for us, it will mean a lot and will help us to adjust and make better articles for our readers.
Click Here to access the online survey
We are coming out with one daily news every day of the week for our loyal followers, so don't forget to follow us on our social media channels like Twitter, Facebook and Reddit.We also have a Telegram channel where we post our daily articles.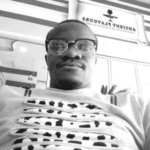 Hassan is a cryptocurrency and stock market writer and enthusiast. The financial world has become his primary interest, with movies and books being some of his favourite pastime activities. He is an investor in many blockchain projects including Bitcoin, Stellar Lumens, Cardano, VeChain, Gifto, and Cindicator. Hassan also writes for important outlets like Blokt.com