Reading Time:
3
minutes
---
The world's leading cryptocurrency exchange, Binance has been making numerous developments over the past couple of weeks. It has also launched its decentralized exchange on the Binance chain.
---
BTCH, ETH, XRP, LTC, And BCH Credit Card Payment Now Available on Binance Android App
Binance announced a few hours ago that users of the cryptocurrency exchange could make credit card payments of Bitcoin, Ethereum, XRP, Litecoin, and Bitcoin Cash on their Android app. The cryptocurrency exchange in its tweet attached a link to download the Android app.
The Binance app allows users to track and manage apps wherever they are. The credit card payment feature will boost the operability of the app, making it more useful for cryptocurrency users all over the world.
Binance also has the desktop version for MacOS and Windows users. Their desktop software provides users with smooth and efficient trading experience.
---
Binance DEX Now Live on Binance Chain
Two days ago, Binance DEX, the decentralized cryptocurrency exchange by Binance went live on their blockchain. In their announcement, the exchange stated that Binance DEX was created to boost community growth and help the cryptocurrency industry achieve its dream of facilitating peer-to-peer trading.
Changpeng Zhao, the CEO if Binance believes that decentralized exchanges bring renewed hopes and possibilities for people in the crypto space by offering a trustless and completely transparent financial system.
The launch of Binance DEX came just a few days after Binance Chain went live. Binance mainnet took place last week, and the cryptocurrency exchange has started migrating BNB tokens to its native blockchain.
In addition to that, some projects like Mithril, and a few others have indicated interest in moving their projects to Binance Chain. The Binance Chain now supports many wallets including; Trust Wallet, Ledger, Enjin, Magnum Wallet, CoolWallet, Coinomi Wallet, Atomic Wallet, ZelCore Wallet, Infinito Wallet, Math Wallet, Ellipal Wallet, Guarda Wallet, and Exodus.
---
Binance Labs Invests in Payment Network Terra
Binance Labs, an arm of Binance has become an investor in cryptocurrency payment project, Terra. The project has a blockchain-based payment network that makes use of price-stable cryptocurrencies as their medium of exchange.
Binance Labs believes that Terra will have sustainable user benefits and could achieve strong adoption within the cryptocurrency space and beyond. Binance is also impressed by the network's scalability and the robust stability it would offer to the cryptocurrency space.
---
Matic Network Token Sale Promo Now Open
The token sale of Matic network on Binance Launchpad will commence today, April 25. However, Binance urged the community to join the lottery promo to boost their chances of being part of the token sale process.
To be a part of the Matic token sale, Binance listed the procedures to follow and the rewards available for the winners. Matic network would be the fourth token hosted on the Binance Launchpad since the start of the year, after the platform listed BitTorrent, Fetch.AI, and Celer network earlier this year.
---
Please Remember
We'd love to hear your views on that, please share your opinion using the comment section below.
Please take also a moment to complete our online survey, it will be just a few minutes for you, but for us, it will mean a lot and will help us to adjust and make better articles for our readers.
Click Here to access the online survey
We are coming out with one daily news every day of the week for our loyal followers, so don't forget to follow us on our social media channels like Twitter, Facebook and Reddit.We also have a Telegram channel where we post our daily articles.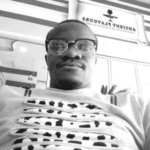 Hassan is a cryptocurrency and stock market writer and enthusiast. The financial world has become his primary interest, with movies and books being some of his favourite pastime activities. He is an investor in many blockchain projects including Bitcoin, Stellar Lumens, Cardano, VeChain, Gifto, and Cindicator. Hassan also writes for important outlets like Blokt.com