Reading Time:
4
minutes
---
PAI Coin, the cryptocurrency for Project Pai, is one of the high-gaining cryptos over the past few days, surging by roughly 125% in four days. The project known as Personal Artificial Intelligence (PAI), creates verified intelligent 3D avatars that have the looks of humans, sounds like them, and also perform activities on their behalf.
It is an artificial intelligence that allows the team to develop avatars using the digital profiles of users' online behaviours. The development team believes that everyone in the world should have a digital avatar that can speak, think, and behave like them.
Here are some possible reasons behind its recent surge in price
The primary reason behind the recent surge in PAI price is the announcement by ObEN that it launched the alpha version of its PAIYO app. ObEN is a company that creates intelligent avatars for people. The alpha PAIYO app is the first app launched on the PAI blockchain and would allow users to create their own personal AI avatars.
The announcement was made on March 7th, at which point the PAI coin was trading around 800 Satoshis, but it has since then spiked up to the 1800 mark, signifying a roughly 125% increase in price over the past four days.
Another reason that could be behind the recent increase in price is the addition of more features to PAI DATA protocol. The PAI team recently announced that the PAI DATA protocol would be necessary for content creators that are looking to commercialize their intellectual properties while holding on to evidence of authorship.
The network will provide a simple way for users to store data with an immutable timestamp that can be validated by third parties. The PAI DATA would, therefore, provide strong evidence that intellectual property belongs to an individual once it is recorded on the blockchain.
The recent rally of PAI coin has seen its total market cap rise from 46 million to currently stand at 86 million, and it is now the 60th largest cryptocurrency in terms of market cap.
Partners
At the moment, Project Pai has two primary partners, ObEN and AI Stars.
AI Stars is an entertainment tech company that develops virtual celebrities, i.e., the virtual versions of real-life stars. These virtual celebrities look, talk, and behave like the celebrities they are moulded after and are also designed to interact with their fans all over the globe.
ObEN is a company that also creates virtual versions of people, with the avatars designed to help people with some essential work.
Upcoming updates
The PAI coin is the 60th largest cryptocurrency by market cap, and the team is determined to ensure that it continues its upward trajectory and become one of the top 10 largest digital currencies.
The team is also working on releasing the wallet for PAI coin, called PAI Up. This wallet is expected to be the most secure way to transact the cryptocurrency and would be made available for both Android and iOS users all over the world.
---
We'd love to hear your views on that, please share your opinion using the comment section below.
Please take also a moment to complete our online survey, it will be just a few minutes for you, but for us, it will mean a lot and will help us to adjust and make better articles for our readers.
Click Here to access the online survey
We are coming out with one daily news every day of the week for our loyal followers, so don't forget to follow us on our social media channels like Twitter, Facebook and Reddit. We also have a Telegram channel where we post our daily articles.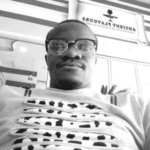 Hassan is a cryptocurrency and stock market writer and enthusiast. The financial world has become his primary interest, with movies and books being some of his favourite pastime activities. He is an investor in many blockchain projects including Bitcoin, Stellar Lumens, Cardano, VeChain, Gifto, and Cindicator. Hassan also writes for important outlets like Blokt.com