Reading Time:
2
minutes
---
QLC Chain new anti-fraud traceability platform aims to prevent telecom frauds and scams by leveraging the power of blockchain's distributed ledger.
With the onslaught of the blockchain revolution, the global telecommunication industry is heavily relying on blockchain solutions to provide secure and transparent services to its customers. Currently, telcos are investing massively in technology upgrade to prevent frauds and scams.
QLC Chain, the world's first public chain for decentralised networks, is working to bring blockchain-based services and solutions for the telecommunication industry. On Friday, May 17, QLC Chain will launch a blockchain-based antifraud tracker for communication service providers and leading enterprises in Greater China.
May 17 also happens to be the World Telecommunication Day when QLC Chain will perform a live demonstration of its Antifraud Message Tracking platform at the "Anti-fraud & Message Traceability Public Interest Platform Launching Event".
Fight Against Telemarketing Scams
Over the last few years, telecommunication frauds are on a major rise with the growing customer base. Using the pseudo base stations, scammers usually lure gullible customers into new schemes. Some of the popular terms used are – click the link to collect "rewards", transfer money to "safe account", etc.
According to the UK Finance Data, scammers siphoned-off nearly £354.3 million pounds of customer funds in 2017-2018.
The new QLC Chain platform is specifically designed for enterprises having Application-to-Person (A2P) messaging requirement. This includes financial and banking institutions who need to send their customer verification messages or transaction authentication number.
Besides banking, other customer-oriented services and online retailers also have the A2P messaging requirement. During the live presentation, the QLC Chain team will demonstrate how an enterprise can record and track entire messages using the anti-fraud platform. Simultaneously, it will also show how customers can verify whether the messages are coming from the right sources.
QLC's Anti-fraud message traceability platform will help to establish a trusted environment for both – enterprise and customers. It will also prevent illicit activities of telephone fraud, SMS fraud, and other website content fraud.
Furthermore, the blockchain's distributed consensus mechanism helps to provide tamper-proof and transparent service without relying on a single node. The three major advantages for QLC Chain's technology are:
It is highly scalable
Enhanced privacy protection with the telecom ledger
Reduction in storage requirement through ledger slicing
Friday's event is organised by China's leading cloud communication provider 'Montnets' along with the China Association of Communication Enterprises.
Please Remember
We'd love to hear your views on that, please share your opinion using the comment section below.
Please take also a moment to complete our online survey, it will be just a few minutes for you, but for us, it will mean a lot and will help us to adjust and make better articles for our readers.
Click Here to access the online survey
We are coming out with one daily news every day of the week for our loyal followers, so don't forget to follow us on our social media channels like Twitter, Facebook and Reddit.We also have a Telegram channel where we post our daily articles.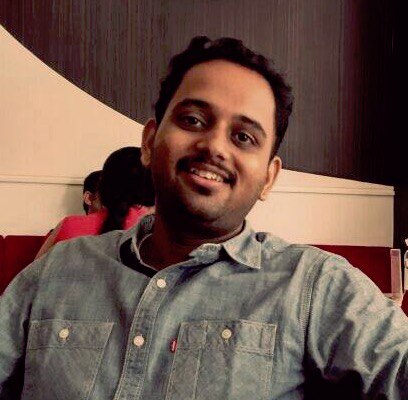 Bhushan writes for major crypto news outlets like Bitcoinist.com, Coinspeaker.com and WorldCoinIndex.com. He is a FinTech enthusiast and holds a good flair in understanding financial markets. His interest in economics and finance draw his attention towards the new emerging Blockchain Technology and Cryptocurrency markets.