Reading Time:
2
minutes
---
The Siacoin developers have been working on a significant update for their network, with the aim of making it more robust and flexible. The update is slated to be released soon in 2019.
The development team behind Siacoin released, few weeks ago, SIA V.1.4.0 which is also called Draco. According to their blog post, this new version comes with a lot of updates such as improvement in scalability file snapshot backups, a redesigned user interface, and the removal of any single point of failure.
According to the development team, the new version will contain some upgrades that would position the Siacoin cryptocurrency for significant improvements for the remainder of the year. In the last two months, the team resolved 78 issues and 127 pieces of code were added to the core codebase.
Usually, Siacoin carries out releases major updates every 71 days. However, the last significant upgrade was version 1.3.6, and it was released 167 days ago. The latest version will have 1,274 code commits, which translates into 7.6 commits every day.
Since the last version was released, the team has changed 276 files; they added 32,012 lines of code while 11,162 lines of code were deleted. The team is encouraging people to become contributors to the Sia codebase. There are several issues waiting for the community to tackle and contributors would be welcomed.
Siacoin to introduce ".sia" file format
In a blog post published in March, the Siacoin developers noted that they would be launching the .sia file format. This new file format is an essential step towards their achieving their desire to eliminate many of Sia's roadblocks.
While the full effect of the .sia format will be discovered in subsequent upgrades, the Sia version 1.4.0 sets the stage for the feature to become a reality. The .sia file format makes use of binary blobs to store metadata of a users' files which were uploaded on the network.
The Sia version 1.4.0 implements also the host blacklist and whitelist features. The features would make it possible for users to pass Sia a list of hosts to use, which are the whitelist and those to avoid, the blacklist.
This feature is a crucial one since it would allow users to restrict their data to a set of specified hosts, rather than letting the network decide which hosts they would use.
In addition to these, the Sia version 1.4.0 also comes with improved directory support, the Sia daemon to help manage file repairs and a host of others.
Please Remember
We'd love to hear your views on that, please share your opinion using the comment section below.
Please take also a moment to complete our online survey, it will be just a few minutes for you, but for us, it will mean a lot and will help us to adjust and make better articles for our readers.
Click Here to access the online survey
We are coming out with one daily news every day of the week for our loyal followers, so don't forget to follow us on our social media channels like Twitter, Facebook and Reddit.We also have a Telegram channel where we post our daily articles.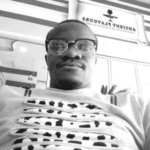 Hassan is a cryptocurrency and stock market writer and enthusiast. The financial world has become his primary interest, with movies and books being some of his favourite pastime activities. He is an investor in many blockchain projects including Bitcoin, Stellar Lumens, Cardano, VeChain, Gifto, and Cindicator. Hassan also writes for important outlets like Blokt.com