Reading Time:
4
minutes
---
An initial exchange offering (IEO) works similar to an initial coin offering (ICO). However, unlike ICOs, IEOs are controlled by cryptocurrency exchanges which provide the platform where the token sales take place.
---
What Is An Initial Exchange Offering?
Initial exchange offering is a funding method in the cryptocurrency space where project tokens are sold via cryptocurrency exchanges instead of directly by the developers. In this fundraising model, the investors send their funds to the project account on a cryptocurrency exchange and would be given the project token in return.
It has become a popular funding model for crypto projects due to the security offered by exchanges. The crypto exchanges usually carry out research on a project before listing it for token sale on their platforms, making it easier for investors to invest in worthwhile projects while helping them avoid scam.
To participate in an IEO token sale, investors would have to be registered users of the selected exchanges and must be available when the process begins, or they might lose out. This is so because most IEO sales don't last more than a day, as tokens are sold usually within minutes.
---
Why The Hype Around IEOs?
The hype around IEOs is due to the security they provide investors and the fact that tokens are sold within minutes, with some investors not being able to participate. The recent concluded Celer token sale on Binance lasted for 17 minutes and 35 seconds, with a total of 597,014,925 CELR tokens sold and $4 million raised within that period.
BitTorrent's token sale on Binance is perhaps the most successful so far, with Tron raising $7.2 million in a process that lasted for just 13 minutes and 25 seconds for the BNB session and 14 minutes and 41 seconds for the TRX session. In February this year, the Fetch.AI token sale on Binance Launchpad became the fastest, lasting for roughly 22 seconds, and raising $6 million in the process. The prices of the cryptocurrencies have also increased following the token sale
Binance IEOs: At the token sale, FET/BNB was trading at 0.00858400, but it has now gone up to trade at 0.013027. BTT/BNB at IEO was 0.00001824, but it has gone up to 0.00004041 while CELR/BNB was trading at 0.00043400 during the token sale but it now up to 0.000972. Each of the token sales held on Binance Launchpad has seen a remarkable increase in price. Binance also carried out token sale for Gifto and Bread two years ago
Huobi Prime IEO: at the token sale TOP/HT had three varying prices at token sale. In the first round, it was selling at 0.000708, 0.000852 in the second round, and 0.001020 in the third round. The cryptocurrency has since gone up and now stands at TOP/HT 0.005806.
LATOKEN: This platform hosted the Vestella token sale earlier this year. VES/USD was 0.002 at the token sale, but it has now gone up and trades at $0.005. It is also carrying out the COIN ISLAND (CIA) token sale at the moment which is expected to end by next month in addition to Rebglo, and 7eleven.
Bittrex: Bittrex conducted the token offering for VeriBlock on April 2, with the tokens sold within 10 seconds, raising $ 7 million in the process. Each VBK coin was sold for $0.10, and the delivery will be done after the official token sale ends on April 5.
Crypto Exchanges Operating IEOs
Binance Launchpad
The most popular IEO is the Launchpad platform operated by the world's leading crypto exchange Binance. The token sale platform was launched in 2017 and has so far hosted some token sales such as Gifto, BitTorrent, Celer Network, and Fetch.Ai.
Bitmax Launchpad
Bitmax is another crypto exchange that recently introduced its Launchpad platform. The DOS (a decentralized oracle service network) was the first token sale carried out on the platform.
Huobi Prime
Huobi Prime successfully launched its first token sale on March 26. The platform hosted the token sale of TOP Network, with 1.5 billion tokens sold out in three rounds and each one lasting less than 10 seconds.
Bittrex IEO
Bittrex operates its IEO was expected to host the RAID token sale last month before canceling it. It, however, carried out the coin offering for VeriBlock two days ago.
LATOKEN IEO
LATOKEN is a cutting edge exchange which makes investing and payments comfortable and safe worldwide. The exchange has an IEO platform that hosts token sales for crypto projects and has so far carried out a couple of offerings like Terra Green Coin.
OK Jumpstart
OK Jumpstart is the IEO platform for OKEx crypto exchange that was launched last month. The platform announced a few hours ago that it would soon host its first token sale and has chosen Blockcloud (BLOC). OK Jumpstart will make use of a subscription and allotment to carry out token sales.
KuCoin Spotlight
KuCoin Spotlight is the token sale platform for KuCoin crypto exchange. The platform launched its first offering yesterday, April 3 for the MultiVac (MTV) project. the tokens were sold in less than an hour, raising approximately $4.4 million in the process.
---
Please Remember
We'd love to hear your views on that, please share your opinion using the comment section below.
Please take also a moment to complete our online survey, it will be just a few minutes for you, but for us, it will mean a lot and will help us to adjust and make better articles for our readers.
Click Here to access the online survey
We are coming out with one daily news every day of the week for our loyal followers, so don't forget to follow us on our social media channels like Twitter, Facebook and Reddit.We also have a Telegram channel where we post our daily articles.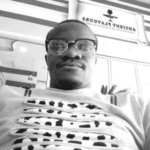 Hassan is a cryptocurrency and stock market writer and enthusiast. The financial world has become his primary interest, with movies and books being some of his favourite pastime activities. He is an investor in many blockchain projects including Bitcoin, Stellar Lumens, Cardano, VeChain, Gifto, and Cindicator. Hassan also writes for important outlets like Blokt.com