Reading Time:
3
minutes
---
Wanchain is a major smart contract platform that enables cross-chain transactions with Bitcoin, Ethereum and ERC20 tokens, and also provides Secure Multi-Party Computation (SMPC) across different blockchains.
Despite claiming a billion-dollar market capitalization in May 2018 and price going all the way to 10 USD per token, Wanchain has seen extremely bearish days since. As we move ahead towards Q2 of 2019, Wanchain's price outlook has started to look very bullish both from a technical and fundamental point of view.
Here are the bullish factors of Wanchain that investors (both short term & long term) need to pay attention to.
Integration of Gemini Dollar on Wanchain
Wanchain recently included on to its platform one of the most reputed stable coins in the entire blockchain space, which is GUSD or Gemini Dollar as its newest ERC20 integration. While this may not seem very bullish in the short term, it will bring exposure to Wanchain ecosystem from US-based investors via Gemini exchange. The main purpose of GUSD on Wanchain is meant to build a cross-chain bridge for the Gemini dollar to the Bitcoin blockchain using Wanchain technology.
Wanchain's Proof of Stake Pilot
In preparation for the move to Proof of Stake (PoS), Wanchain's team will be doing a POS pilot that will last from April 3 to July 3. The 3-month locking period is planned to get stakes worth 4 million WAN. The stakeholders will be paid 4% reward, meaning if you stake 1000 WAN tokens, you get 40 WAN, which is a 16% annualized return.
Not only that, there is a bidding contest starting 15 March for gaining access to the staking pilot as only 4 million WANs can be staked. The minimum eligible WAN coins for participating in the bidding war is 1000 and not more than 5000.
The bidding process and then locking up of 4 million WAN coins will reduce the available supply and put a high amount of bullish pressure on WAN's price.
Other bullish news on Wanchain
Apart from this, there are more bullish news, such as Wanchain's VP of Engineering, recently being appointed as The Enterprise Ethereum Alliance's Head of China; demo of Wanchain Mobile Wallet at Mobile World Congress's 4YFN and the upcoming Community Conference Call (CCC) from Wanchain's leadership team with major new announcements on new Wanchain features and roadmap.
Technical Analysis
We can see a big rise in trading volume, which confirms the bullish nature of WAN's price action currently. Price may move along and find support on the rising trend line as visible in the chart.
There will be resistance all the way up to the psychological and technical resistance level of 0.50 USD. But, once price successfully breaks above the 0.50 USD mark (without a fake-out), it will be extremely bullish and with a potential to rise exponentially.
---
We'd love to hear your views on that, please share your opinion using the comment section below.
Please take also a moment to complete our online survey, it will be just a few minutes for you, but for us, it will mean a lot and will help us to adjust and make better articles for our readers.
Click Here to access the online survey
We are coming out with one daily news every day of the week for our loyal followers, so don't forget to follow us on our social media channels like Twitter, Facebook and Reddit. We also have a Telegram channel where we post our daily articles.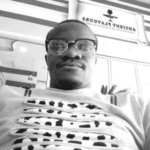 Hassan is a cryptocurrency and stock market writer and enthusiast. The financial world has become his primary interest, with movies and books being some of his favourite pastime activities. He is an investor in many blockchain projects including Bitcoin, Stellar Lumens, Cardano, VeChain, Gifto, and Cindicator. Hassan also writes for important outlets like Blokt.com