Reading Time:
5
minutes
Introduction to BlockSafeTechnologies
BlockSafe Technologies Inc. is a company that has developed products that secure wallets, exchanges and private Blockchains from hacker's attacks. They aim to provide their users with this additional protection that is going to protect Windows, Mac, iOS & Android devices for $9.99 per month.
The company is launching an SEC-compliant STO through which it targets to raise $27 million. They will issue an ERC20 token that will be called BSAFE™. Token holders will receive 10% of the revenue participation.
Use Case Analysis
Using BlockSafeTechnologies to protect wallet users:
Wallets are getting hacked by malware using keyloggers to steal secret keys and clipboard capture to change destination addresses to their addresses.
If your wallet gets hacked, there are no ways which will get your funds back. However, BlockSafeTechnologies developed CryptoDefenderTM which is designed to help users by protecting them from hackers when they are using their digital wallets.
All user has to do, is to enable CryptoDefenderTM, and they would become protected from malware.
Using BlockSafeTechnologies to protect centralized exchanges:
Also, centralized exchanges store secret keys offline in vaults, but a certain amount of keys has stored on centralized servers which are connected to the internet to facilitate transactions.
Exchanges have often been a target of hacker's attacks. The best example is Mt.Gox, a Japanese exchange that has lost $450 million dollars due to hackers attack.
ExchangeDefenderTM is a product that protects the internal systems of the crypto exchange. It combines CryptoDefenderTM and ProtectID to protect the exchange's computers and mobile devices from keylogging, screen captures, and clickjacking attacks.
ProtectID is using two-factor out-of-band authentication to secure access to the internal systems.
Using BlockSafeTechnologies to protect private Blockchains:
Private or Permissioned Blockchains itself are well secured, but the access to this type of Blockchain isn't. In order to log into the private Blockchain, users must use another application which hackable.
To protect Private Blockchains, BlockSafeTechnologies, are developing BlockchainDefenderTM which will act as a gateway between application and private blockchain by sending the transaction to Blockchain only after it has authenticated.
Crypto Defender
Blockchain Defender
The Team Behind BlockSafeTechnologies
The team consists of 6 members.
George Waller is CEO of BlockSafe Technologies. Formerly he worked as a CEO at StrikeForce Technologies Inc, vice president of sales and marketing for Teach.Mealt.com-Incubation Systems, Inc, Vice President at Connexus Corporation, a software integrator, and vice president of Internet marketing group for RxRemedy.
Mark Kay is a president of BlockSafe Technologies. Formerly he worked more than 25 years for JPM as a Managing Director, CIO, and COO. Currently, he is working as a CEO for StrikeForce Technologies Inc.
Ram Pemmaraju is CTO of BlockSafe Technologies. Also, he is a CTO at StrikeForce Technologies. He is the Bachelor of Engineering at Stevens Institute of Technology.

For more information about the team and advisory board check here.
We have done a little Q&A with a George Waller, Chief Executive Officer at BlockSafe Technologies
Q: How will BlockSafe Technologies products help crypto users?
A: BlockSafe currently offers two products that protect crypto users, and has a third product in development. The first product, CryptoDefender™ is a software agent that protects the crypto-wallet on your computer or mobile device from keylogging, screen scraping, and memory scraping attacks.
Our second product, ExchangeDefender™is designed to secure exchanges crypto assets by protecting the exchange users from having their login credentials stolen due to keylogging malware. Additionally, it includes the industry's most secure, patented multi-factor Out-of-Band Authentication technology to ensure only authorized employees are logging into the Exchange's corporate network.
Our third developing product, BlockchainDefender™, caters to enterprises and industry consortia, by ensuring security for private blockchains.
Q: How will investors earn from buying BSAFE™ security tokens?
A: BlockSafe's BSAFE™ token is a revenue generation token. BlockSafe will distribute 10% of all top-line sales revenues to token holders on a quarterly basis, for as long as you own the token. We feel that by giving back a revenue share on a quarterly basis, the token value should remain strong.
Q: Are there any competitors in the space and what will separate BlockSafe Technologies solutions from other similar projects?
A: Currently, BlockSafe is the only dedicated cybersecurity company in the industry that offers solutions to protect the blockchain ecosystem of crypto-wallets, crypto exchanges and permissioned blockchains. BlockSafe products have already been issued six patents, with one pending.
Q: What are the start and end dates for the STO and pre-STO?
A: We are currently in our Pre-STO stage which started on September 24th, 2018, during our Pre-STO our BSAFE tokens can be purchased for $0.25 per token until March 24th, 2019.
Our STO will start on March 25th and the tokens will be priced at $0.50 a token, that's why right now is the best time to purchase tokens.
Community
Facebook: 77 followers
Twitter: 202 followers
Tokenomics
Ticker: BSAFE™
Pre-STO start date: 9/24/2018
Pre-STO end date: 3/24/2019
STO start date: 3/25/2019
Total token supply: 120,000,000
Token type: ERC20 Security Token
Token price in Pre-STO: $0.25
Token price in STO: $0.5
Hard Cap: $27mill
Token Allocation:
1% - Seed Round (1.2 Million Tokens)
37% - Pre - STO (44.4 Million Tokens)
27% - STO (32.4 Million Tokens)
20% - Team/Advisers (24 Million Tokens)
15% - Reserve (18 Million Tokens)
Use of funds:
37% - R&D
13% - Company expansion
25% - Marketing
15% - Operation
8% - Legal and insurance
2% - Miscellaneous
Tug-of-War
BlockSafeTechnologies vs SpyShelter
SpyShelter is a tool (software) that will detect keyloggers and encrypt typed information to ensure nothing gets out. After enabling SpyShelter keyloggers, hackers will receive some random text instead of the user's sensitive information. On the other hand, If you enable CryptoDefender™ hacker won't see anything.
It is still early to say which product is better, the best, is to wait and let users decide from their experience.
ExchangeDefenderTM is a better way to protect internal systems of the crypto exchange than using SpyShelter because its ProtectID system uses two-factor out-of-band authentication which is additional protection.
BlockchainDefenderTM will act as a gateway between applications and private blockchain. The transaction will be protected using authentication of Blockchain transactions, Content Scanner, Rules &Policy Engine, and Load Balancer & DDoS Mitigator.
SpyShelter is software that is made to protect your Windows from keyloggers while BlockSafeTechnologies focus on protecting Blockchain users, Blockchain, and Exchanges from all kinds of malware. While SpyShelter has made only for Windows, BlockSafeTechnologie's products are compatible with Windows, Mac, iOS and Android devices.
Conclusion
BlockSafeTechnologies has an innovative idea to protect cryptocurrency holders, traders, and investors by offering them the products that will secure their device from malware and hacks. They are currently the only company offering such a product.
In my personal opinion, this service is necessary for users because we have seen that exchanges and wallets have been significantly threatened in the past which resulted in a loss of millions of dollars.
If they improve their presence at social media and hire more people, taking into account that there are no competitors in the space, this project can have a bright future.
Contacts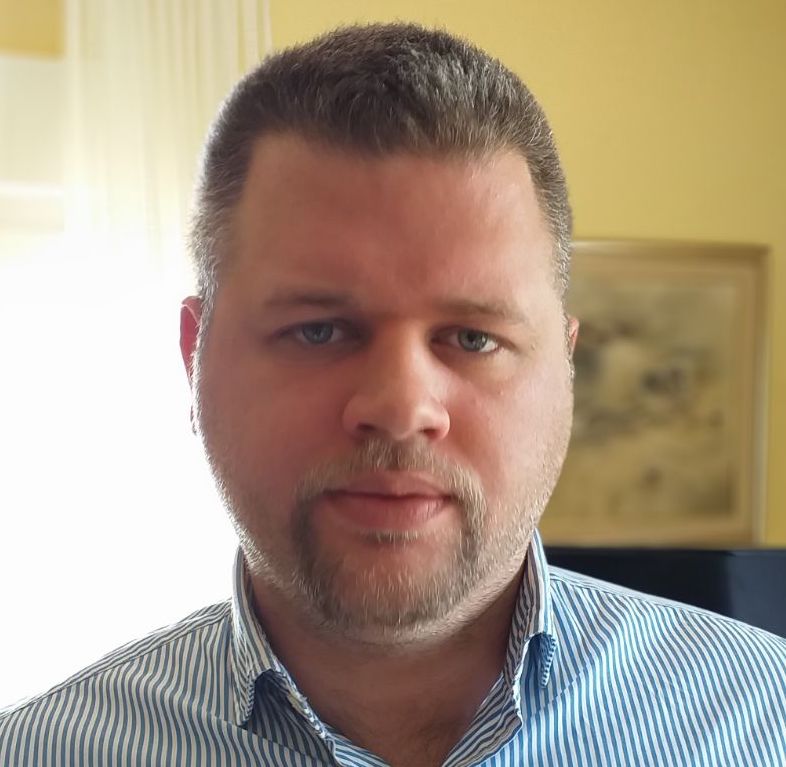 Nikola is a cryptocurrency enthusiast, writer and researcher. He has been actively involved in cryptocurrency since 2013, primarily as investor and researcher. He's been worked as news editor at rs.cointelegraph.com for over a year; as a ghostwriter, he wrote a plethora of well-researched articles on ICOs/STOs for his clients. He helped his clients grasp the full potential of Blockchain technology, and help them raise funds for their startups.