Reading Time:
2
minutes
Tron Legacy Hard Fork Promises New Developments With Better Decentralization
The TRON Community plans a major overhaul to its network with the Legacy Hard Fork that plans to bring better scalability and accessibility to its users.
Tron network set to undergo its 'Legacy' hard fork
All eyes of the crypto community are currently on the Tron network which is all set to undergo its 'Legacy' Hard Fork ahead this week on June 8th. The Tron developers have promised a major overhaul to the network in terms of accessibility, decentralization, and more transactions per second.
Recently, there have been allegations on Tron for being too centralized. These allegations were put by Tron co-founder Lucien Chen who made a surprise and sudden exit from the platform last month. The upcoming Hard Fork is a chance for the Tron platform to provide a truly decentralized ecosystem.
Key Features of the Tron Legacy (TRL) Hard Fork
Tron Legacy (TRL) is the platform's long-awaited project aimed at having a scalable blockchain architecture with improved functionality and a truly decentralized ecosystem.
The hard fork will bring a substantial improvement for the Tron DApps platform allowing its users to create decentralized applications without the need for high-end technical knowledge. Post the Torn Legacy Hard Fork, the Tron platform will provide users with tools to create their Dapps Code, launch it and manage it.
The platform will be able to process 5.000 transactions per second with a little commission as 0.1 TRL.
95% of the TRL tokens will be available for mining while only 5% of the token will be sold.
Most importantly, the Tron Legacy Network will implement the Delegated Proof-of-Stake (DPoS) consensus model aiming towards higher digital democracy over the centralized PoW mining models. The DPoS model leverage the power of stakeholder thereby giving them the right to vote and select the validators in a democratic manner. Besides, it will also ensure stability as TRL holders will earn more coins by staking them. This eliminates any urge to sell the TRL tokens thereby keeping the price fall under control. Upon the successful completion of the Hard Fork, each Tron holder will get TRL tokens in 1:1 ratio.
Tron Legacy Trading Exchange
After the Hard Fork, the platform plans to have its own asset management exchange. Cryptocurrency and token developers on the Tron Legacy platform will get a chance to list their tokens on this exchange. Some of the salient features would be:
A seamless trading experience free from manipulation
Anyone can list their tokens or coins for DApps
Fully customizable robotic trading facility
Availability of trading with credit leverage
Support for iOS, Android, and Windows
Commission-free deposits and withdrawal of funds for TRL holders
Easy deposits from credit cards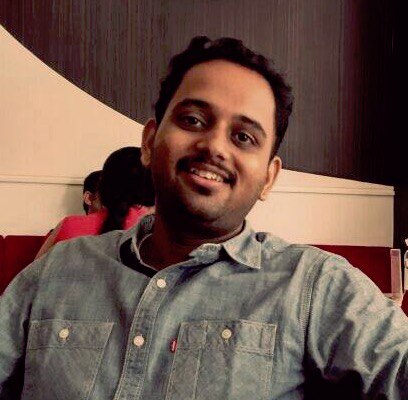 Bhushan writes for major crypto news outlets like Bitcoinist.com, Coinspeaker.com and WorldCoinIndex.com. He is a FinTech enthusiast and holds a good flair in understanding financial markets. His interest in economics and finance draw his attention towards the new emerging Blockchain Technology and Cryptocurrency markets.