Reading Time:
2
minutes
The Zilliqa blockchain platform will soon enable smart contracts which will help it to explode in value and attract big corporations to its blockchain network.
Zilliqa encouraging big corporations for token adoption
The Zilliqa (ZIL) cryptocurrency has recently been the talk-of-the-town due to its performance in the recent months and all the developments coming to its platform. This Monday, June 10th, Zilliqa will enable smart contracts to its platform thereby encouraging big corporations to join its platform thus boosting the ZIL token adoption.
Zilliqa's Efficient Smart Contract Systems
Zilliqa is a public blockchain network that uses the 'Sharding' technology which simultaneously expands the transaction rates along with the network. The platform aims to provide an efficient and secure smart contract layer that enables security-by-design smart contract programming and verification.
The team is working on a specialized smart contract language called Scilla which offers better scalability of decentralized applications (DApps) for financial modelling, automated auctions, and shared economy.
With such features, the enabling of smart contracts will give a huge boost to the platform pushing the price of ZIL tokens northwards. During the recent Consensus 2019 meet, the platform developers managed to impress investors by showing a large number of solutions which the platform can deal with.
Important Partnerships
The platform has recently inked the deal with big advertising companies like Mindshare. Under the new Project Proton, The Zilliqa blockchain will work to handle issues of ad frauds and intermediaries which are troubling the advertisers.
They have also partnered with Hg Exchange to offer different financial services like asset-backed securities and Security Token Offerings (STOs) while providing a robust and secure blockchain infrastructure for the same.
Zilliqa is also working with Krypton to develop gaming SDKs for gaming studios as well as Non-Fungible Tokens templates. The Zilliqa network thus hopes to launch a number of blockchain-based games on its network, in the near future.
Possible Partnership With Facebook
On Wednesday, June 6th, a new report from The Information suggested that Facebook could possibly launch its stablecoin by the end of this month. This has further led to speculation that Facebook could be possibly working with Zilliqa and launch its stablecoin on the its blockchain network.
The reason behind the speculation is that Facebook is planning to launch its GlobalCoin on June 18th, which also happens to be the Zilliqa Day 2019. On the other hand, Facebook's current head of blockchain Evan Cheng also happens to be an advisor to Zilliqa, which adds more weight to the speculation.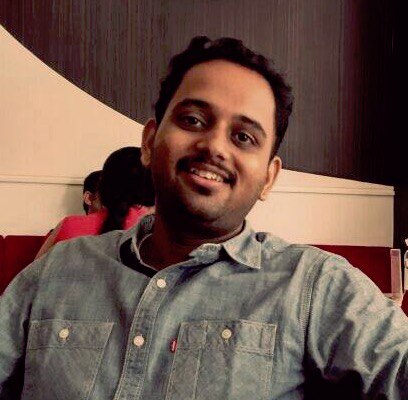 Bhushan writes for major crypto news outlets like Bitcoinist.com, Coinspeaker.com and WorldCoinIndex.com. He is a FinTech enthusiast and holds a good flair in understanding financial markets. His interest in economics and finance draw his attention towards the new emerging Blockchain Technology and Cryptocurrency markets.